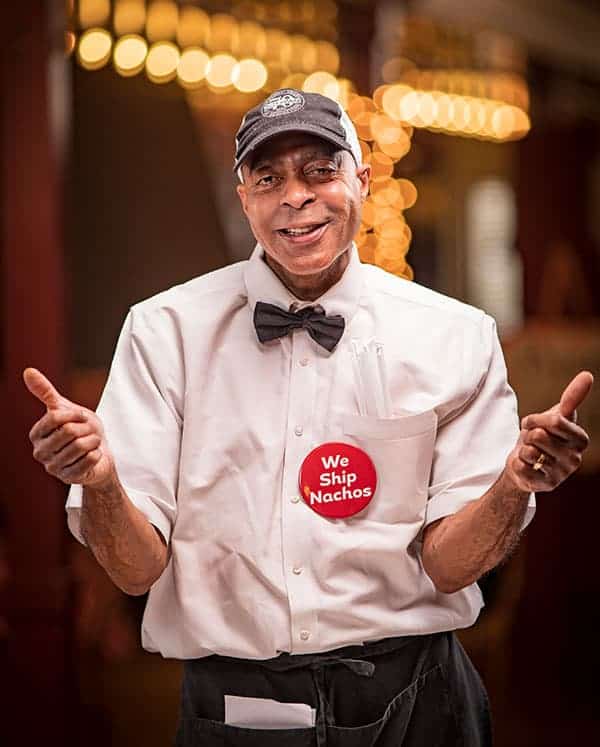 Robert Jr.
Not to be confused with his dad Robert, Sr. Justin Timberlake's main man. Even though he's young he's still been here since 1981.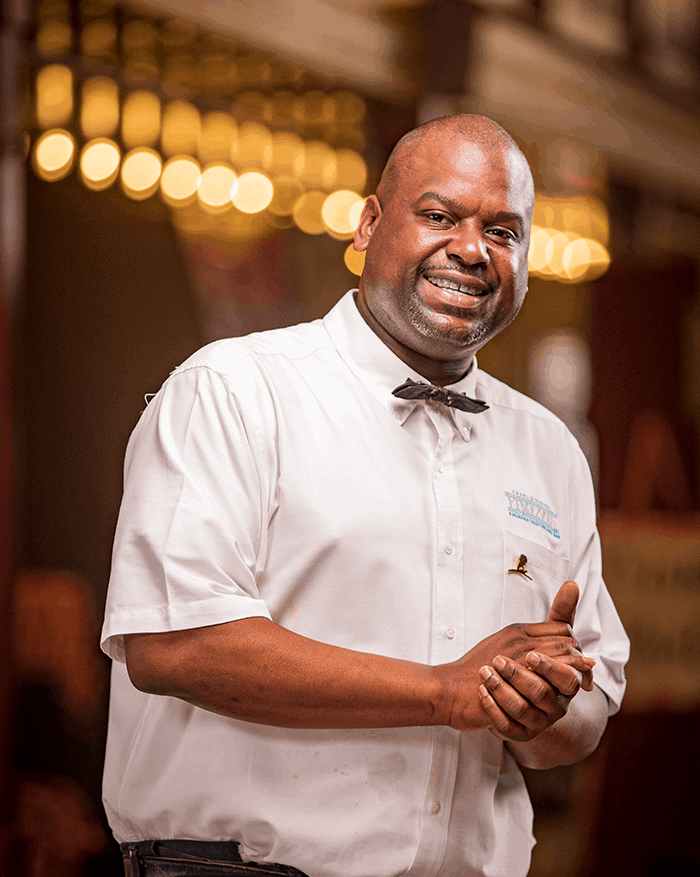 Calvin
"Pooh" took over Jack's room; also known as Shaq – notice the resemblance. Loves the Cowboys and Michael Irvin. Voted one of the best waiters in Memphis by local newspaper reader's poll three years in a row.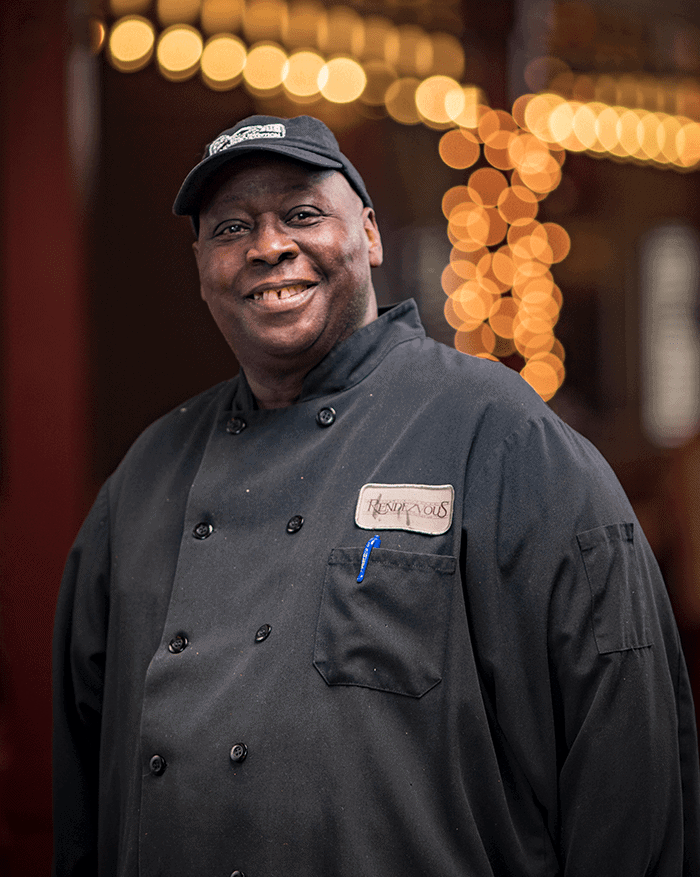 Bobby
The "man" -Bobby passed in 2021.  He had been here since 1970 and ran the kitchen- actually, he really ran everything.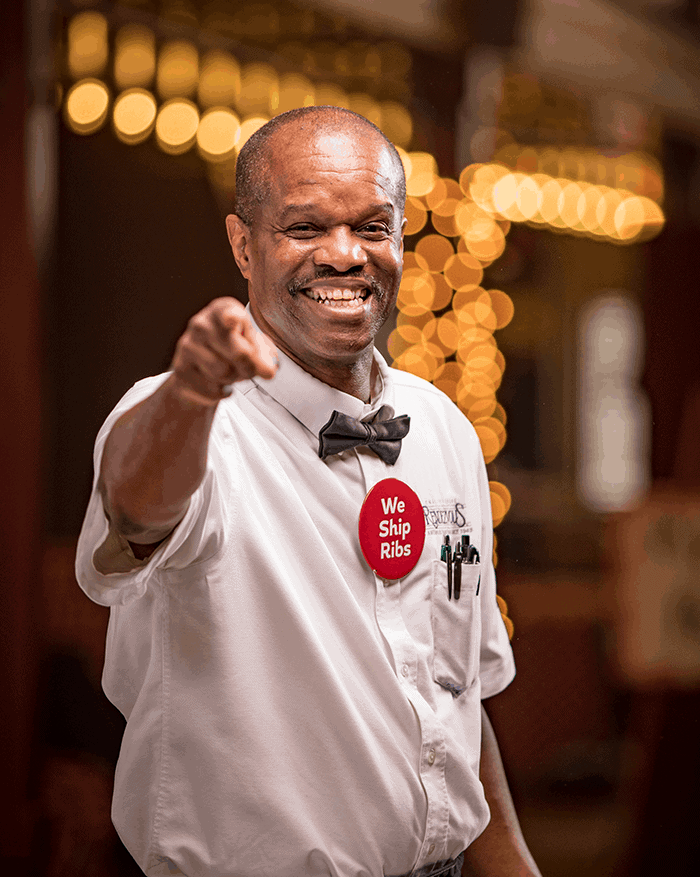 Geno
Been here since 1971. Known as The Fixer – there's no machine he can't fix. Can also serve a mean order of ribs on occasion.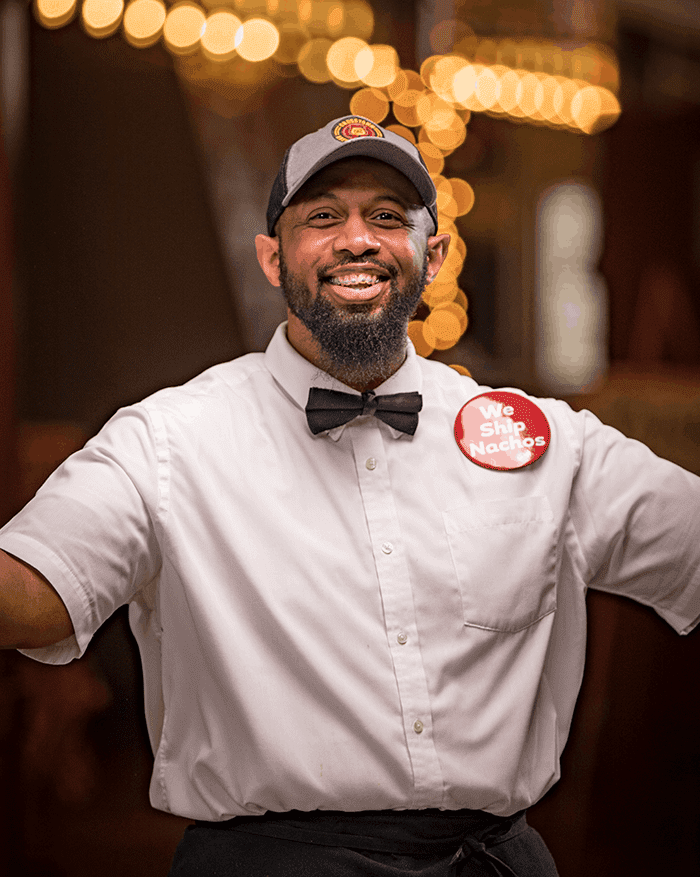 Demetrius
Started out bussing tables in 1999 – now serving in Robert, Jrs. old room. D is fast, efficient and quiet. Not sure how he does it.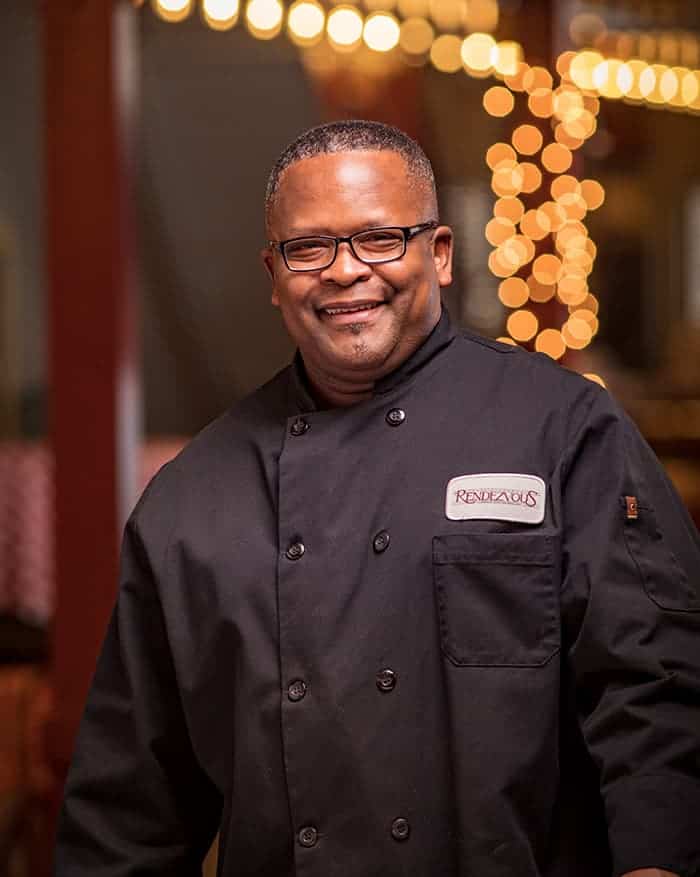 Anthony
Head Pitmaster over at the Shipping Kitchen. Has had perfect attendance ever since he started here in 2011.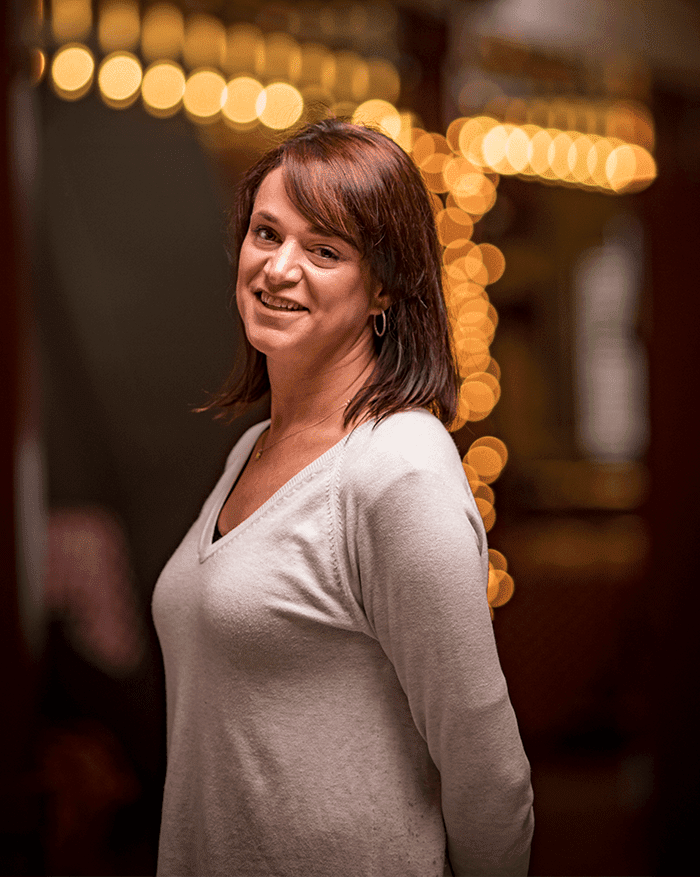 Kelly
She keeps the Shipping Kitchen in line and makes sure packages are correct and on time.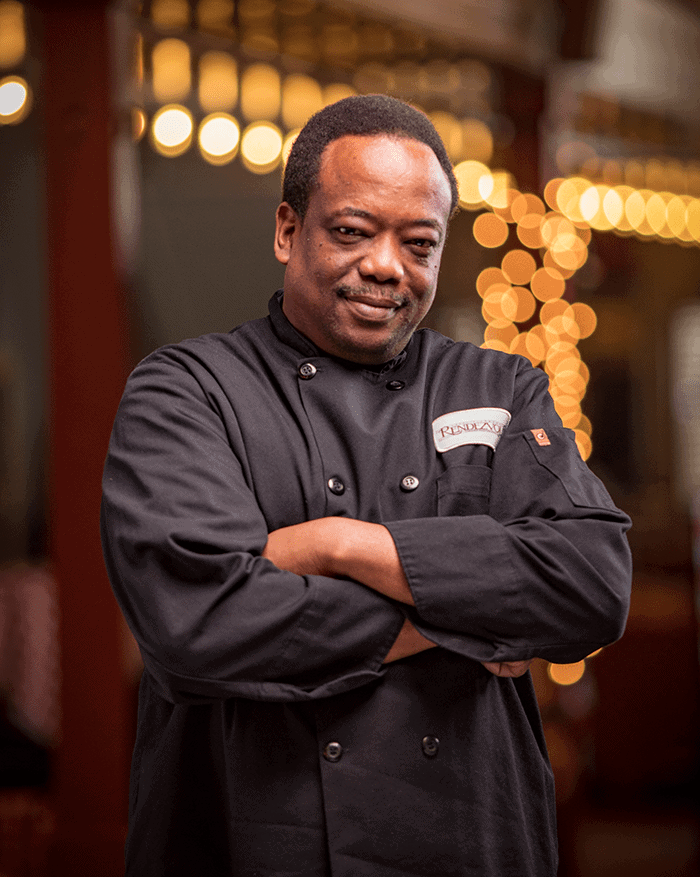 Robert Smith
One of three people who can multitask between restaurant and shipping.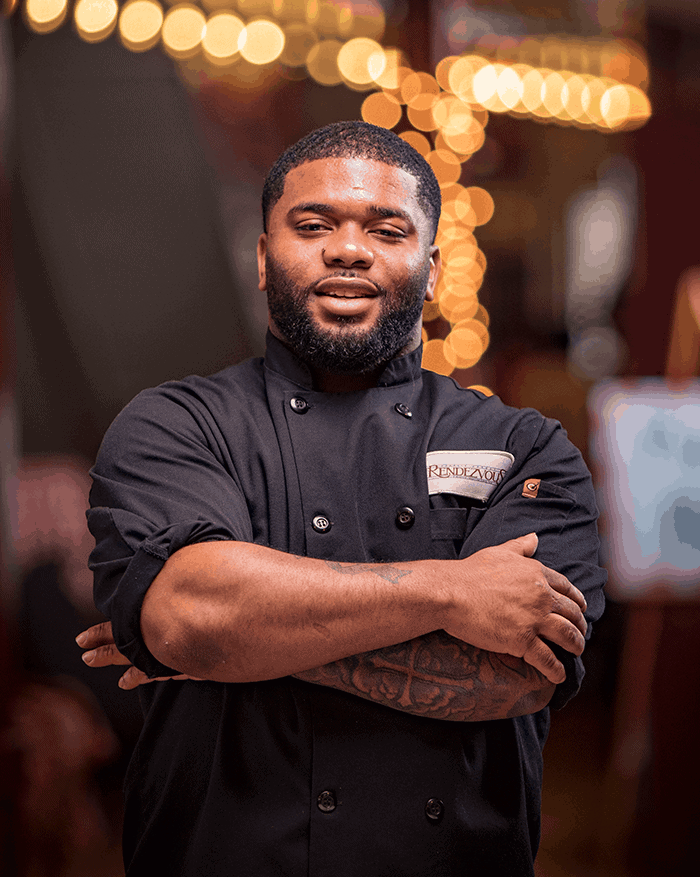 Robert Cox
Busser, Cook, Dishwasher, Prep, Warehouse, Waiter, Manager, etc . . . you get the picture.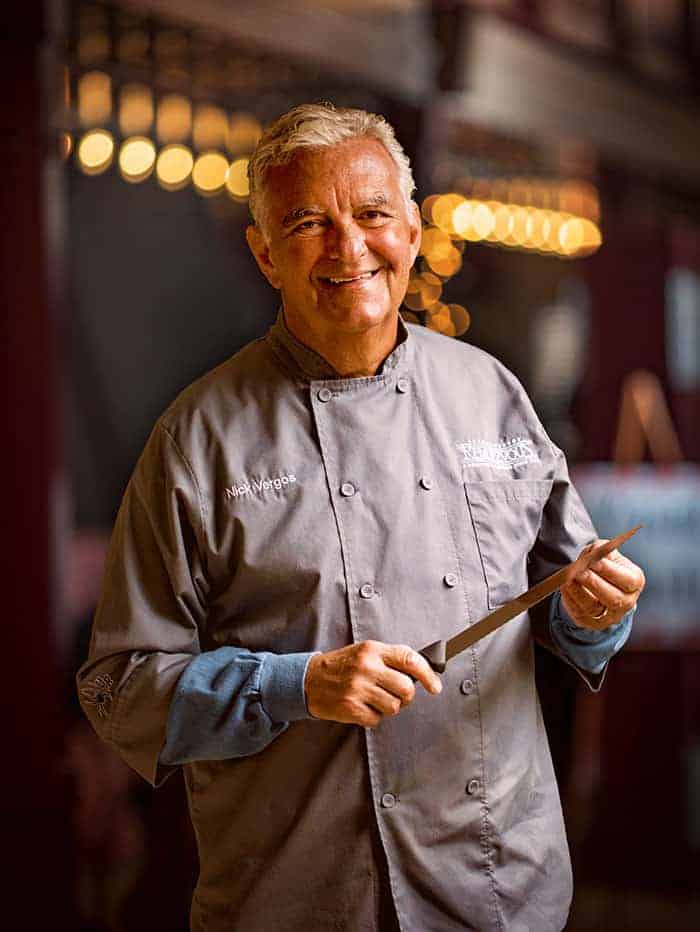 Nick
(1952 – 2019)
Loved carrying on his father's traditions. The best cook in the family – has appeared at the James Beard House twice. We'll all miss him.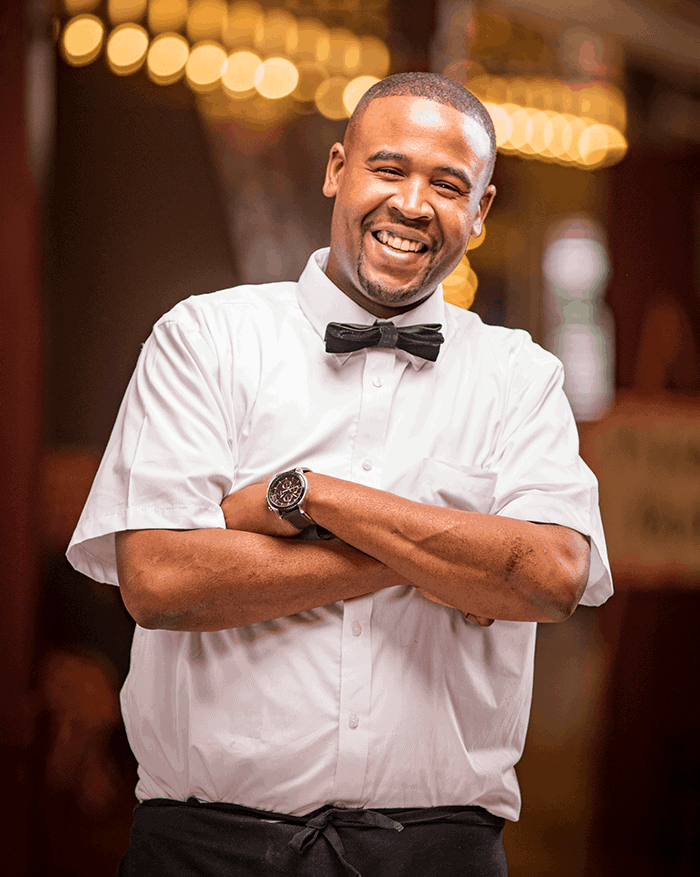 Darren "Skinny"
One of the loudest, most animated servers. Always laughing.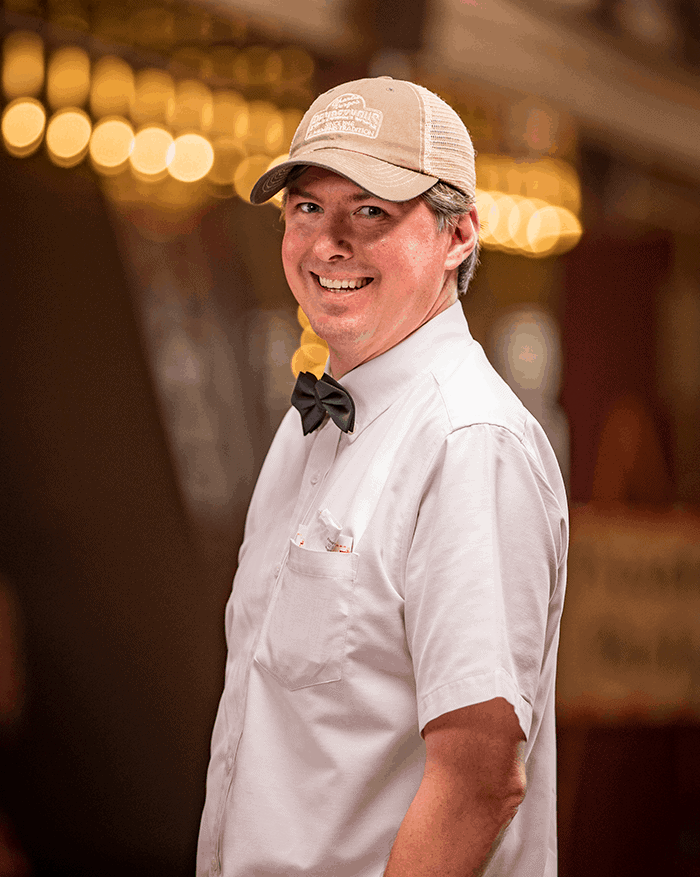 Dan
Another University of Memphis college grad. Dan started working here in 2002 during college and stayed. He is a nice guy – especially for an Alabama fan. One of the most requested servers here.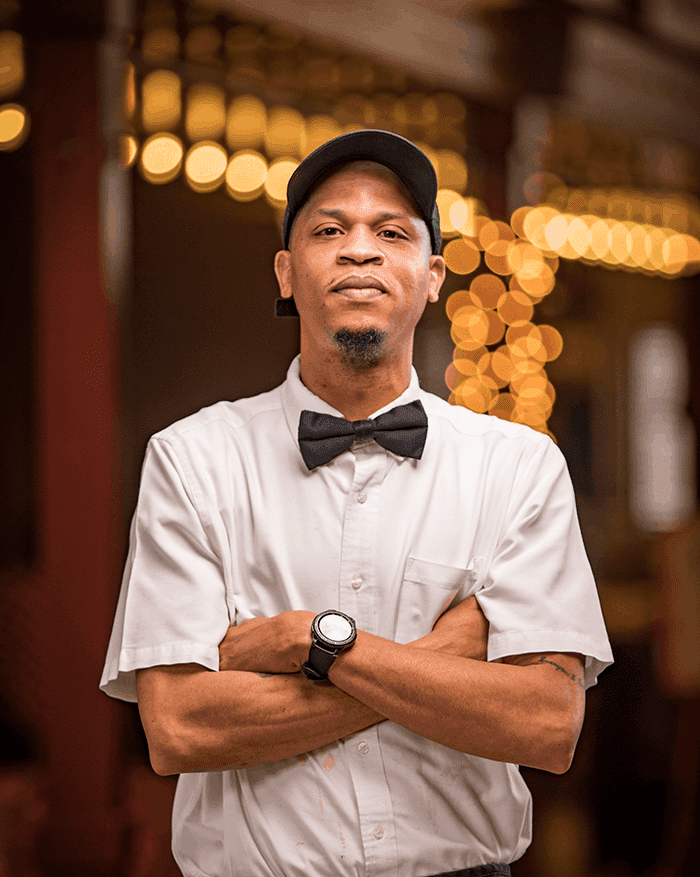 Brian
Here since 2001. One of the hardest working people at The Rendezvous.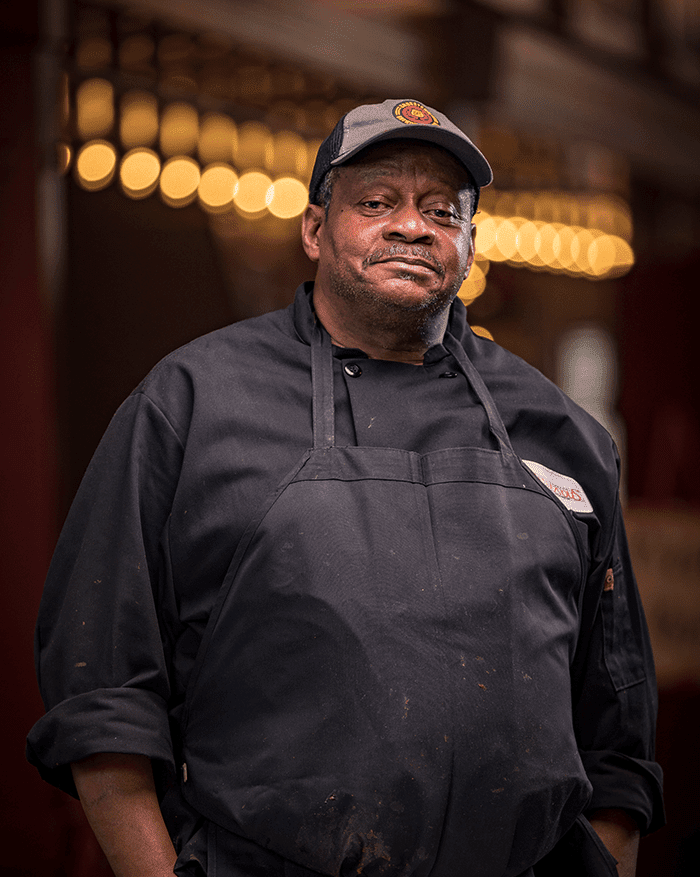 Big Reggie
Loudest cook in the kitchen (other than Bobby, of course). Here since 2002.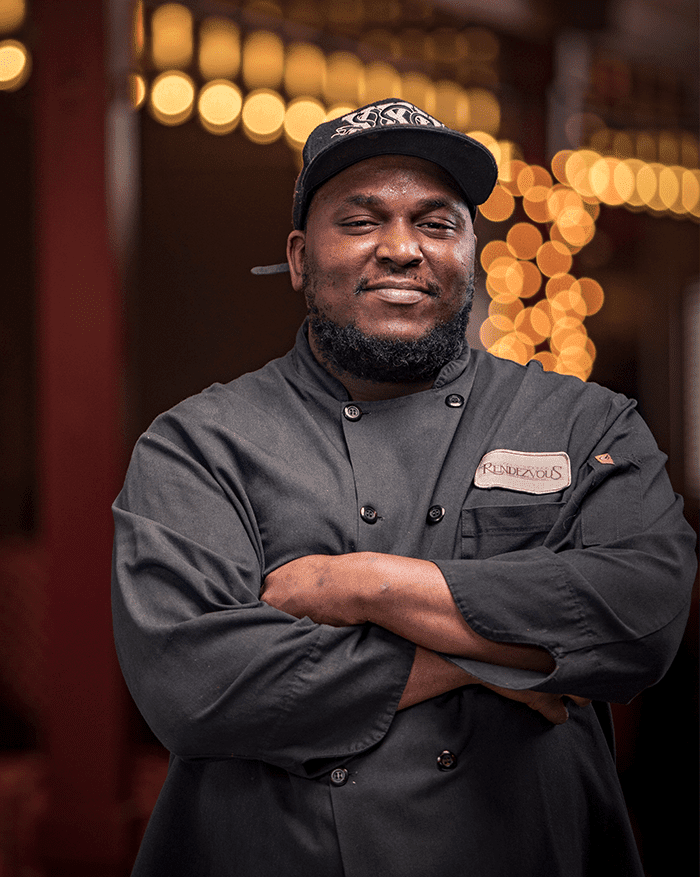 Torrian
The youngest of the head cooking four.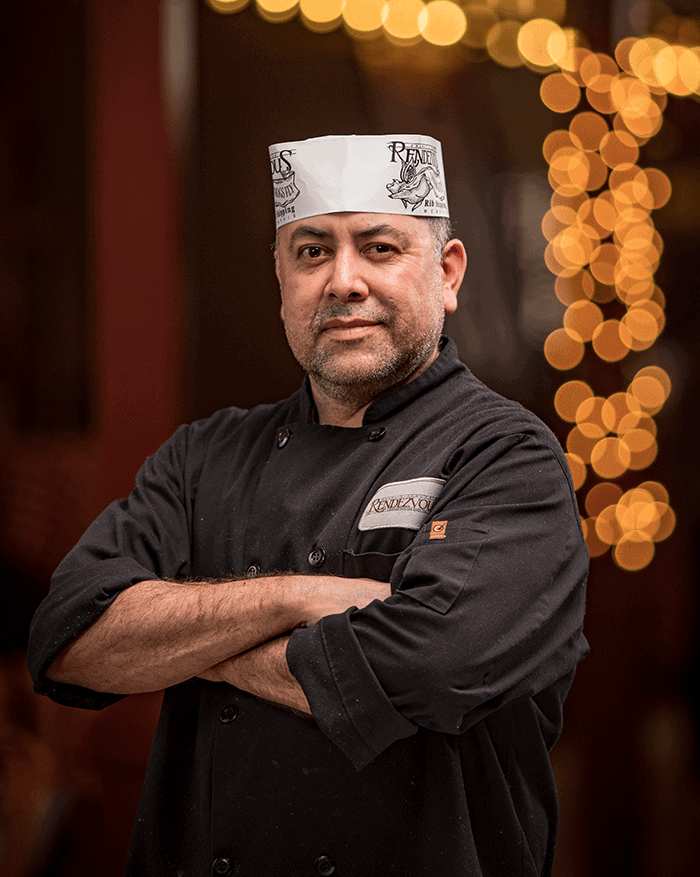 Luis
He cooks ribs, chicken, lamb ribs and virtually everything else.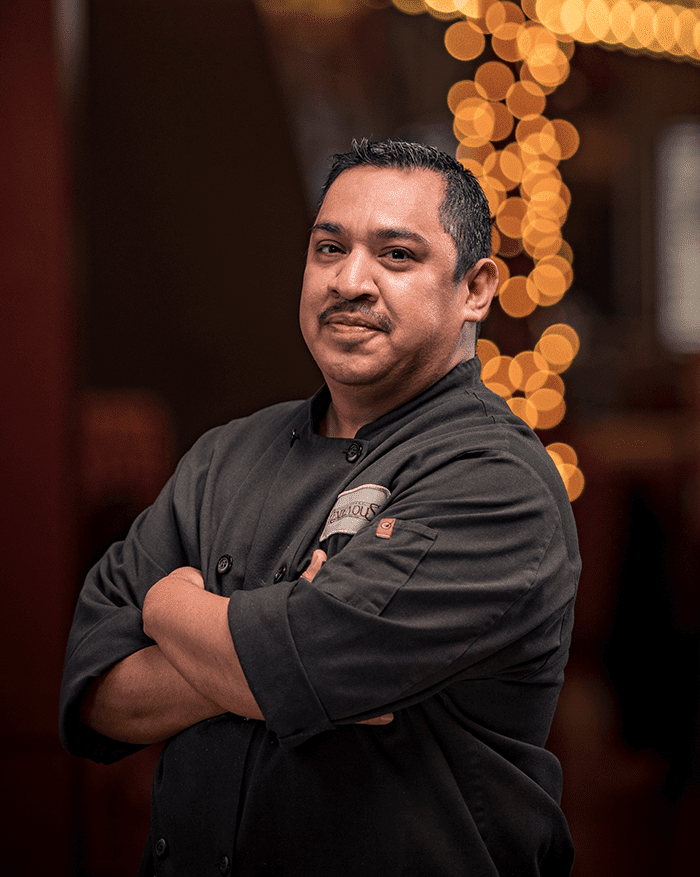 Omar
The man behind all of your sausage and cheese plates.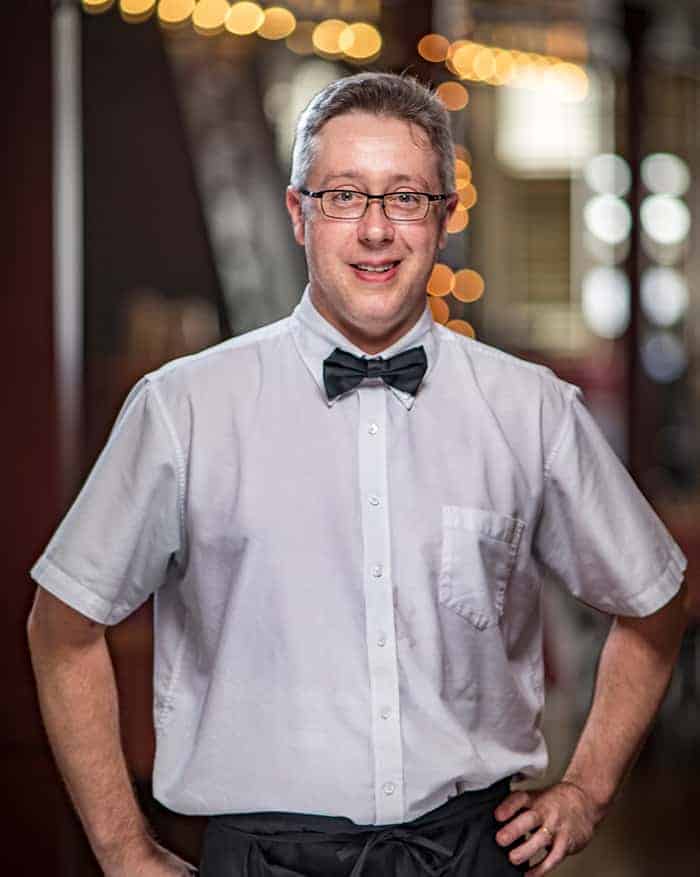 David
The only waiter to swim across the Mississippi River.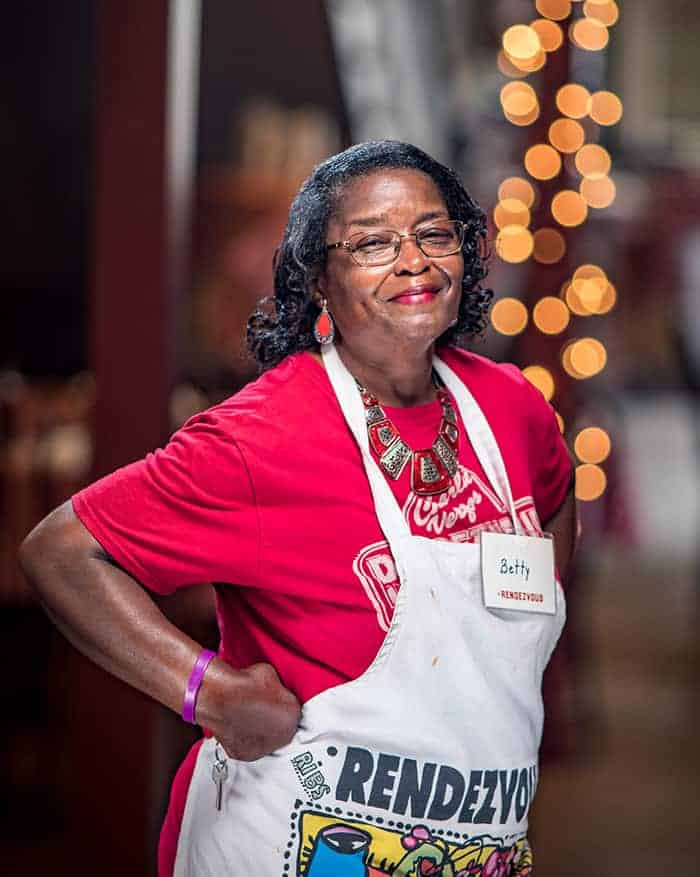 Ms. Betty
She was everywhere. Everybody in Memphis knew her. Ms. Betty passed in 2022.
Terry
Comes from a long line of Walker family employees – can bring a burnt pot back to life.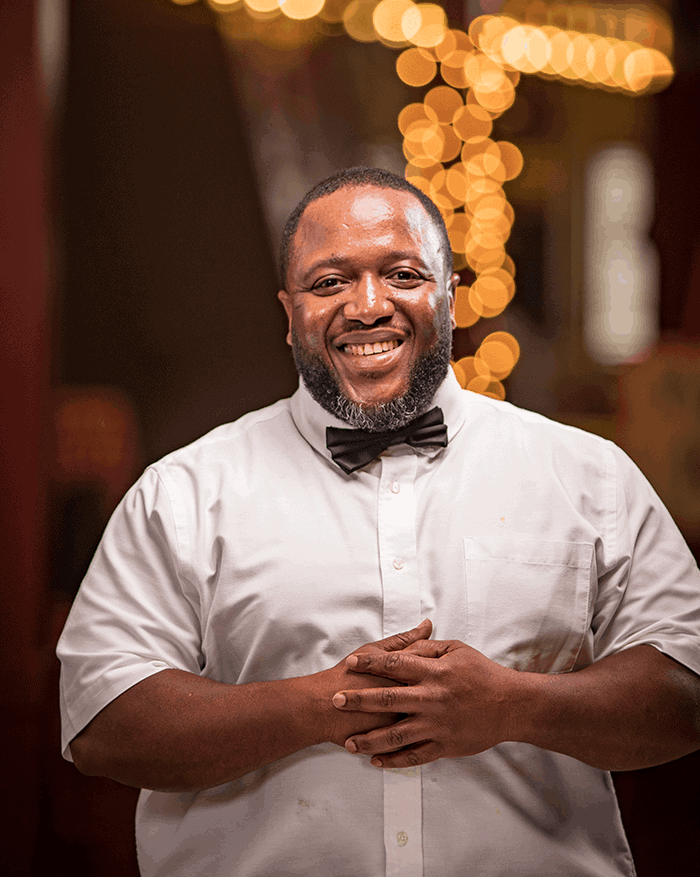 Darren H.
Mini-Me. Serves large parties and takes care of inventory.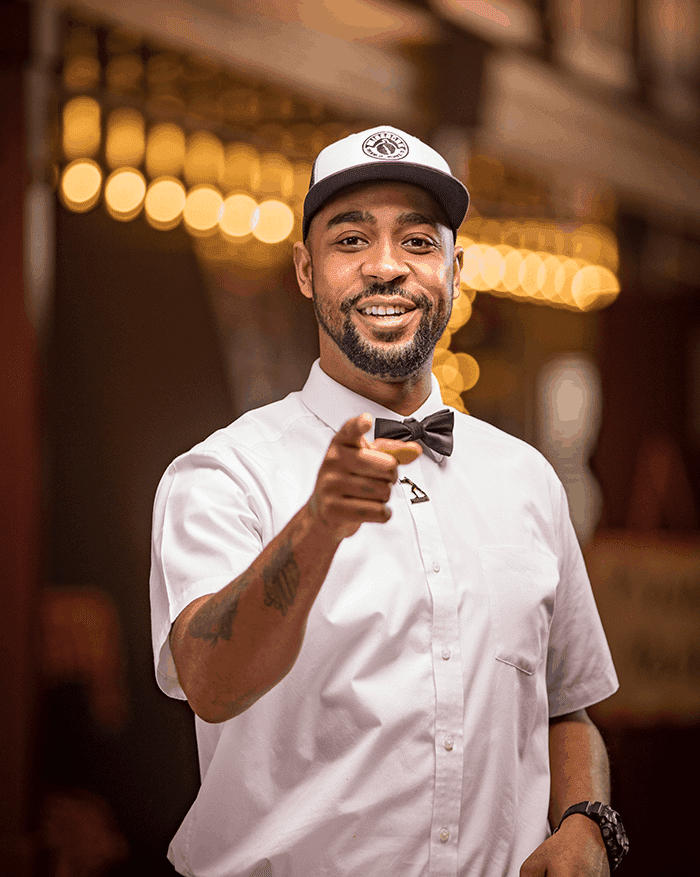 Demego
One of the only servers who can handle a party of 50 alone.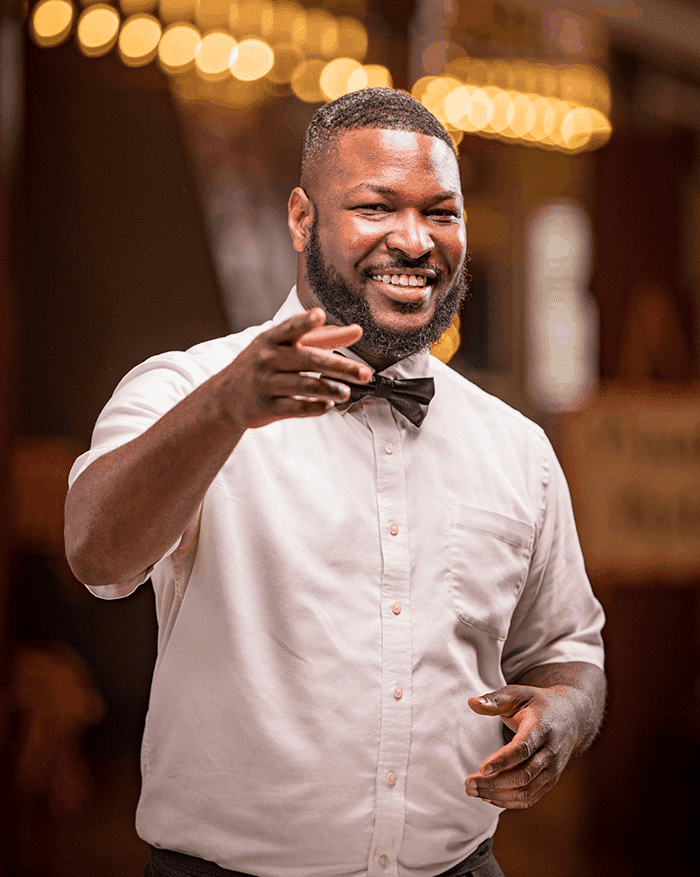 Lorne Greene
Not to be confused with actor Lorne Greene – been here since 2005.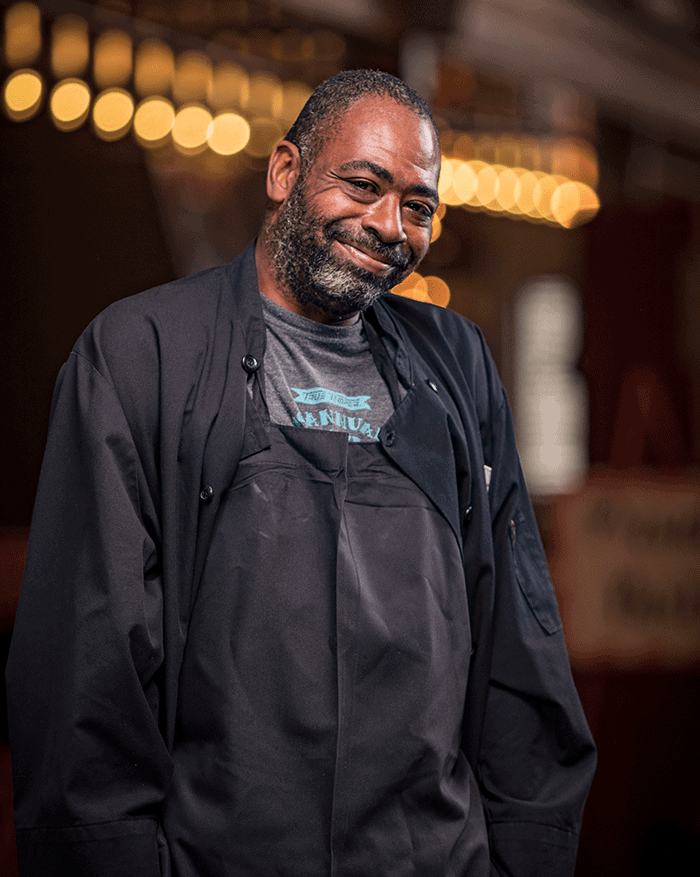 Chelton
The Rendezvous' own Mr. Clean.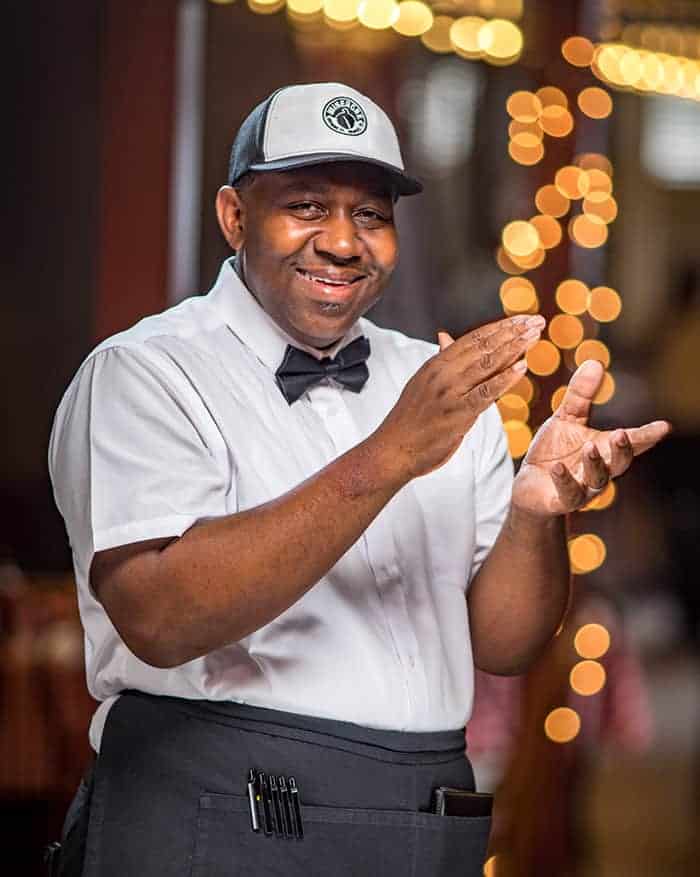 Tony
Newest addition, needed no training with his years of experience in Memphis restaurants. Manages the restaurant at night.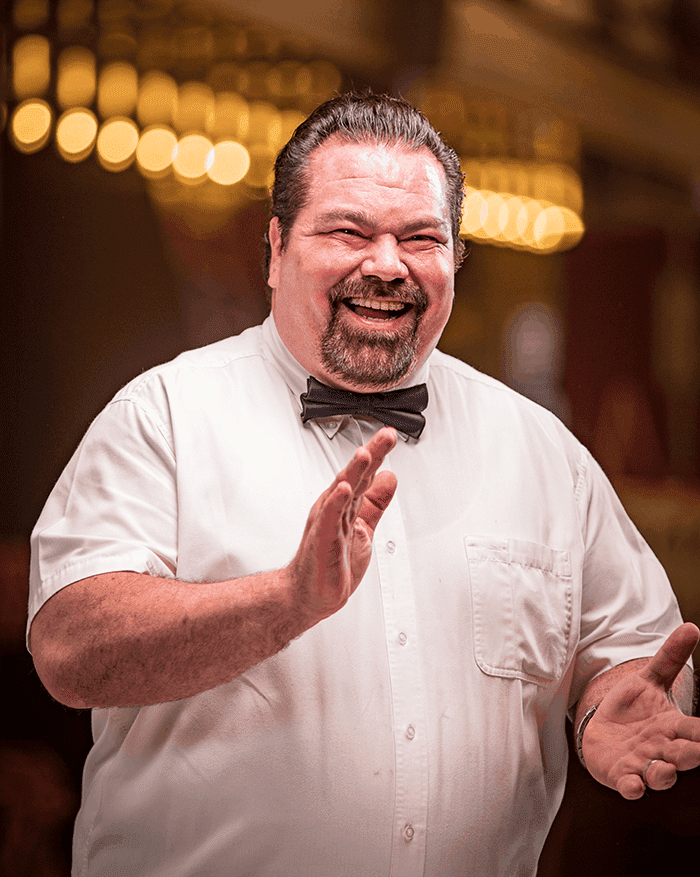 Big Dean
Character as big as his stature. (He gave us that description.)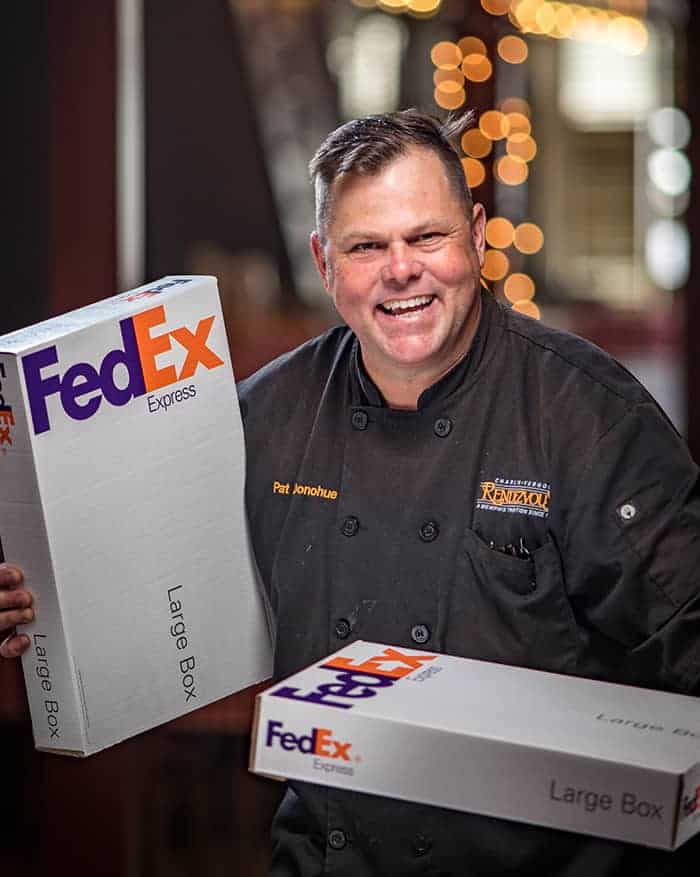 Pat
University of Memphis grad. Been here since 1988. Mainly at the Shipping Kitchen, but can do everything. Travels the globe "spreading Rendezvous magic."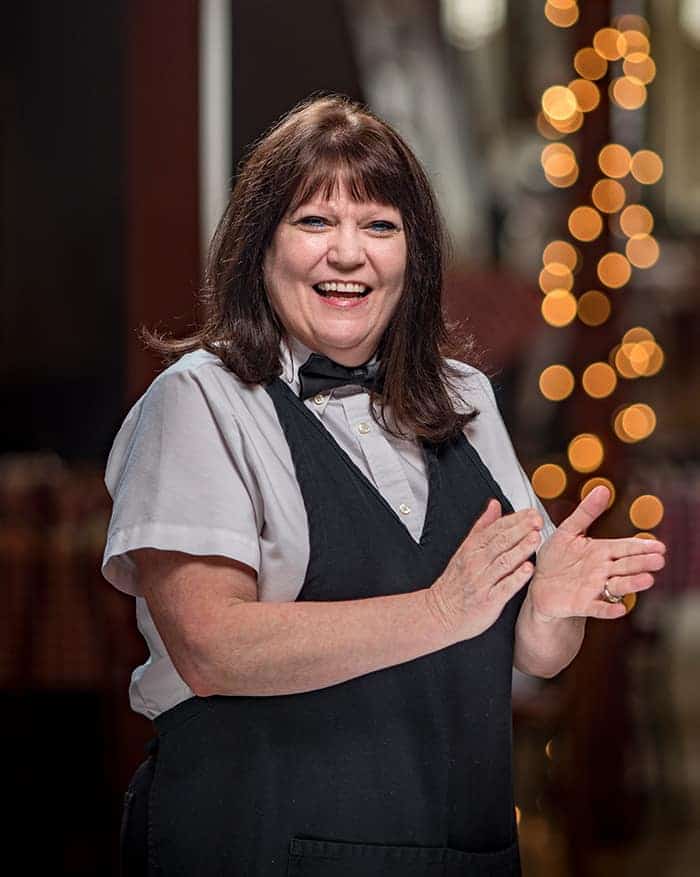 Joanna "Blue Eyes"
Our first female server. "Blue Eyes" is probably too nice to work here, but a real pro with plenty of experience. She is unique in that she's never had a complaint!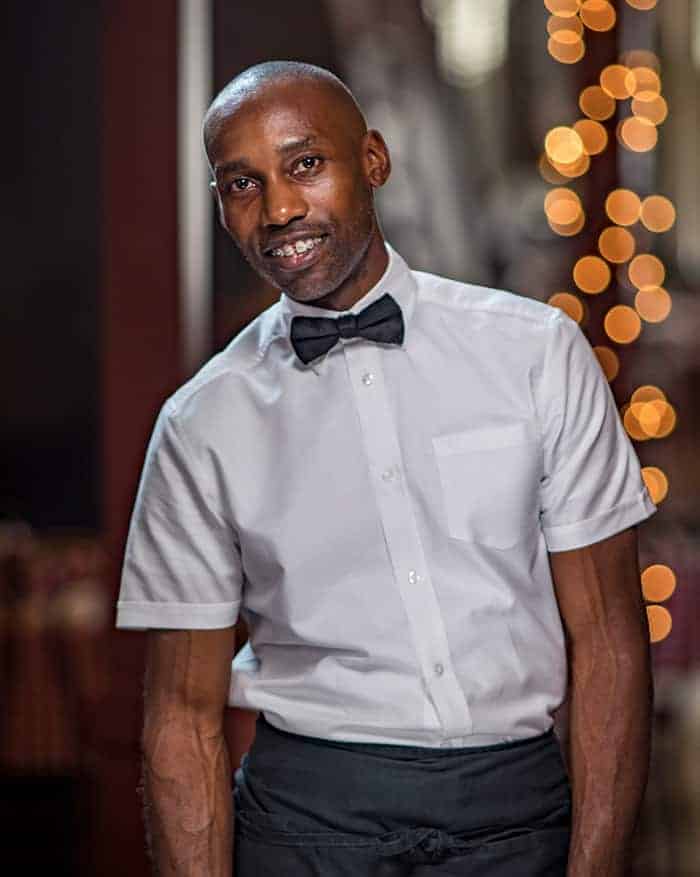 Mario
The server whose military background keeps the bussers in check.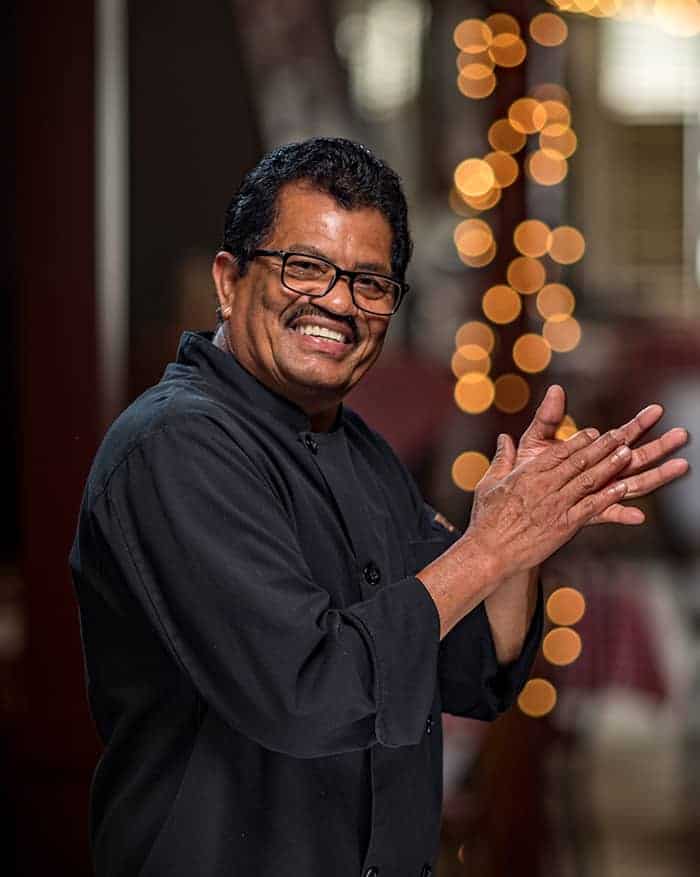 Ramon
Among other things, Ramon hand cuts the perfect sticks of cheese for each and every cheese plate the old-fashioned way – with a guitar string.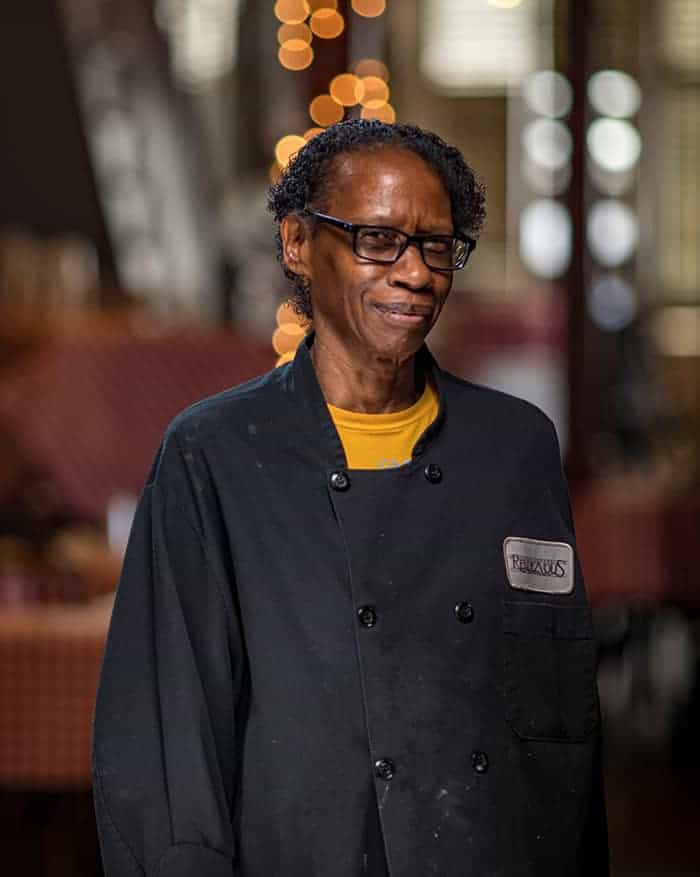 Ms. Barbara
Like the complementary red beans and rice? Greek salads? Ms. Barbara is the reason.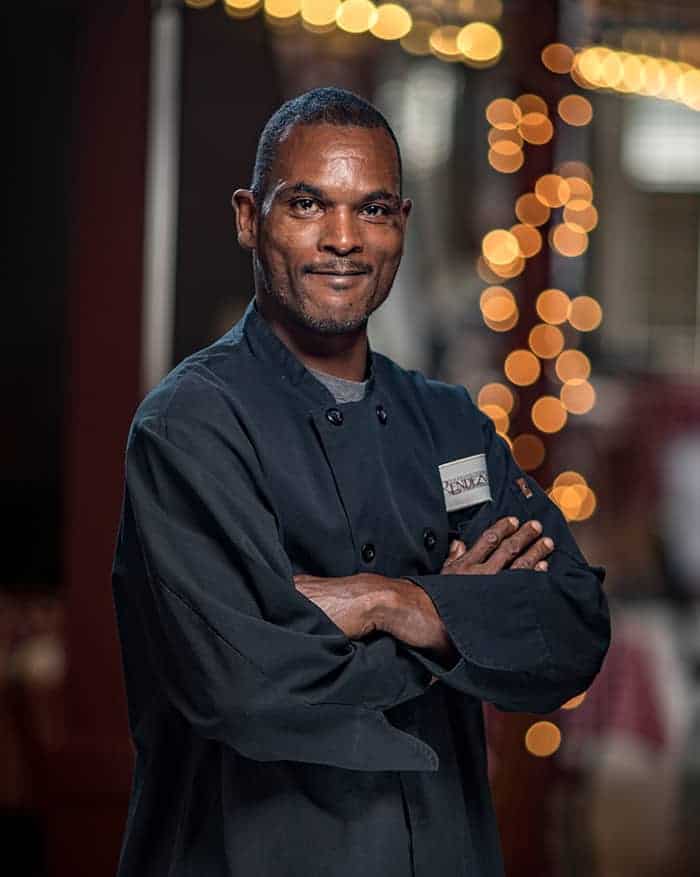 Jamie
Main reason Rendezvous receives Health Department scores of 99 or more.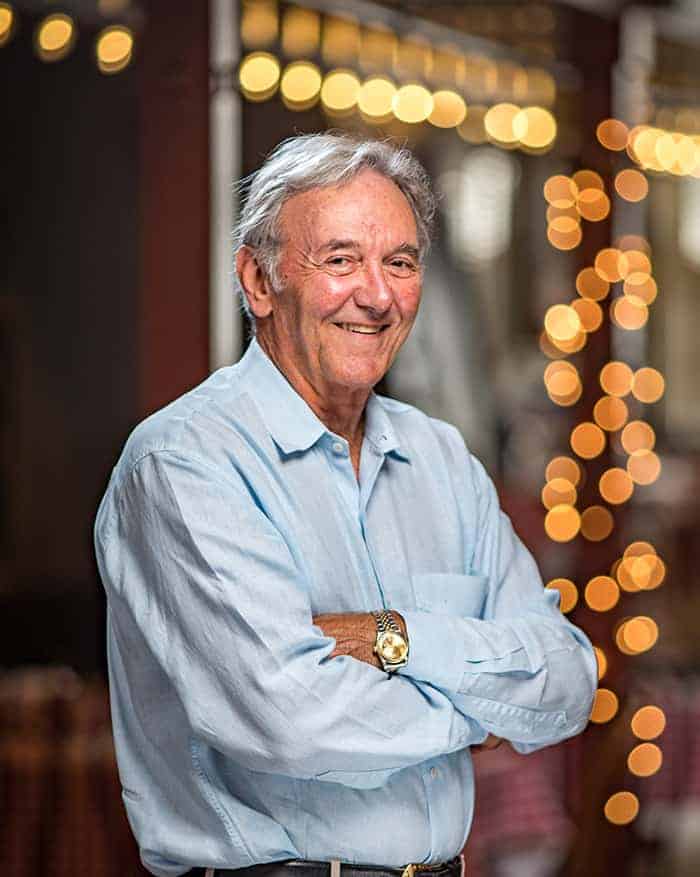 John
The restaurant started the year he was born. The oldest son and the politician/lawyer of the family. Reads every Yelp, Google and Trip Advisor review.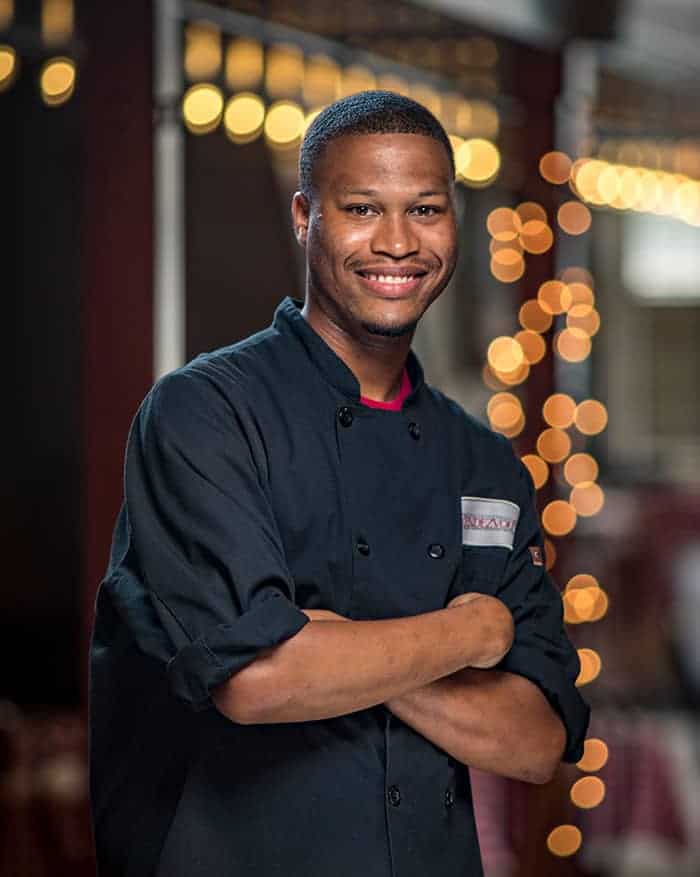 Darwin
Twin #1 – Still can't tell he and his brother apart.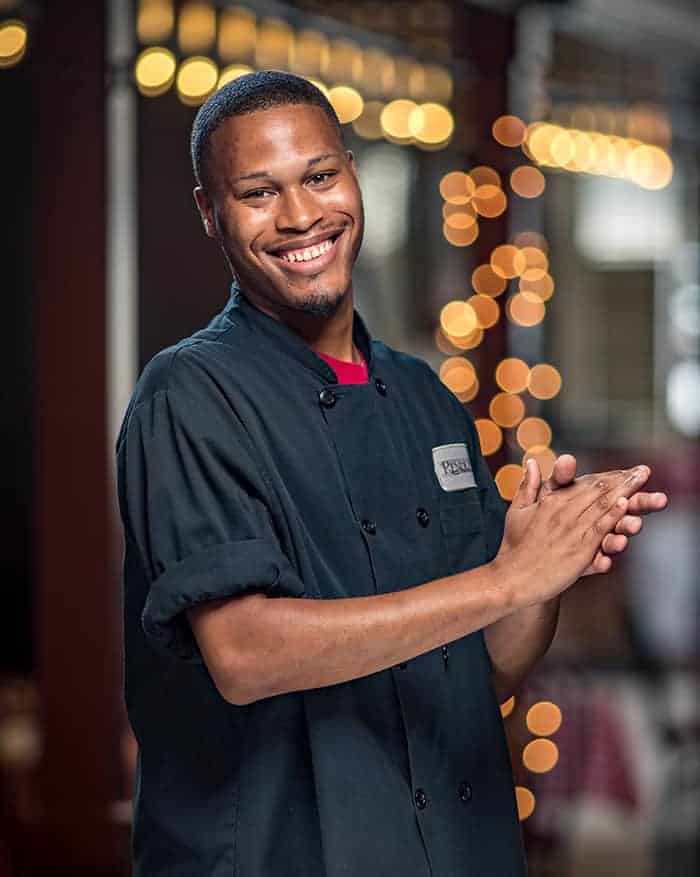 Darrius
Twin #2 – Still can't tell he and his brother apart.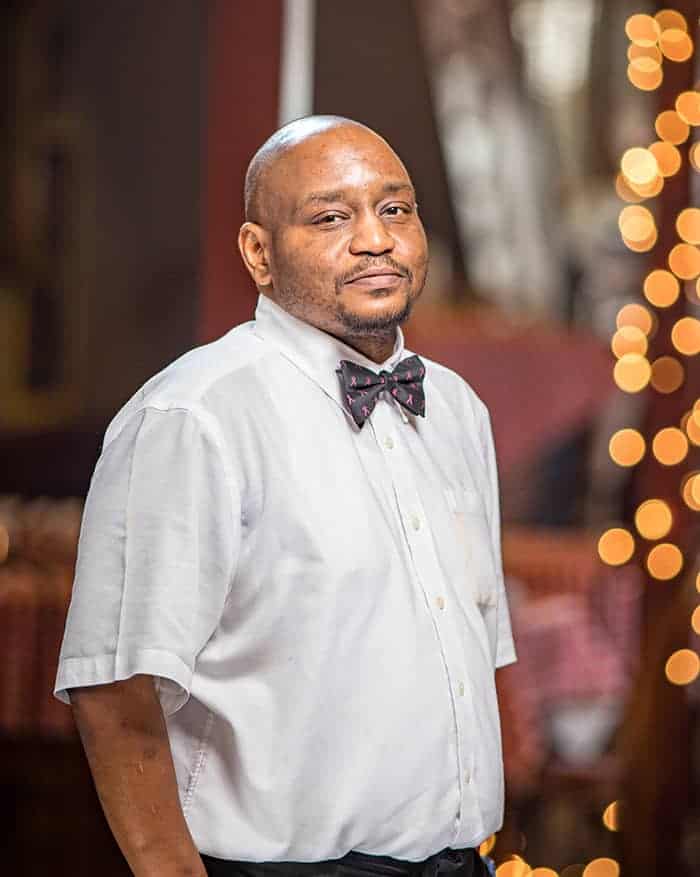 Lee Walker
Second generation of Walkers to grace the Rendezvous – first one to cook and serve.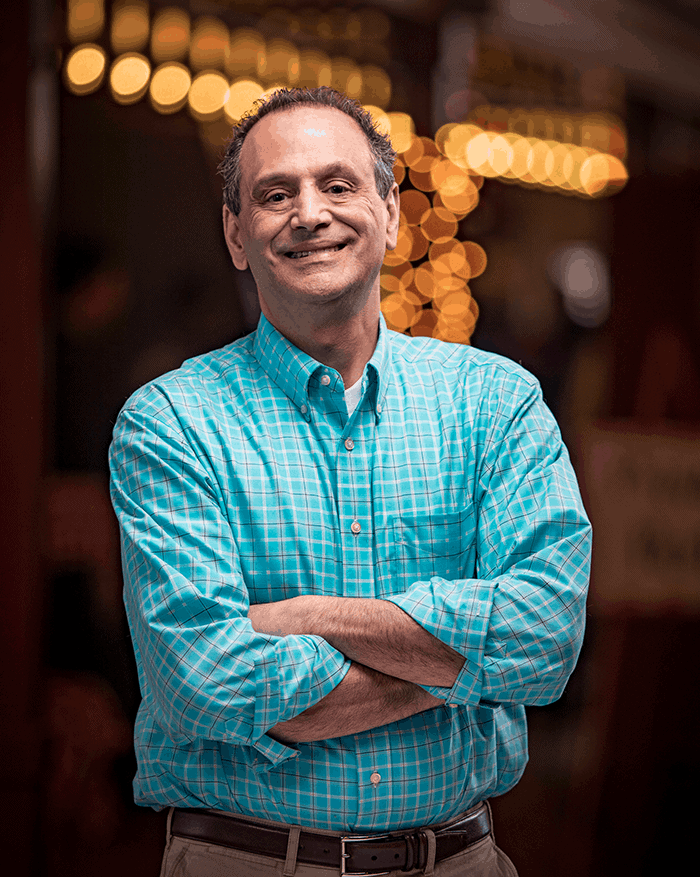 Dean C.
Our first cousin, the other family member. Dean can be seen on the floor most nights. He can fix anything, and has been around on and off for over 35 years.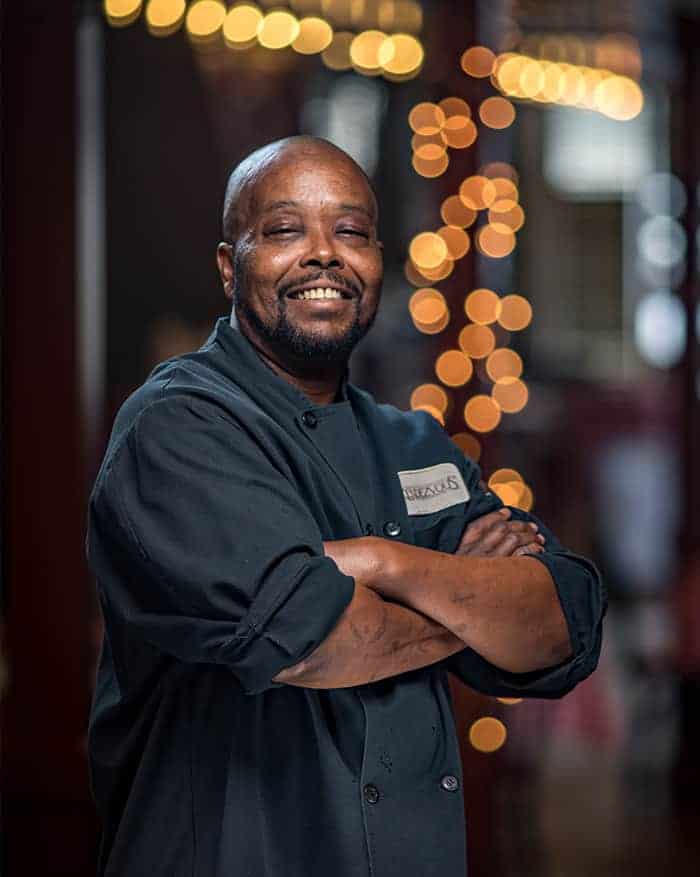 Elliot
Been here since 1989, cuts almost every order of ribs.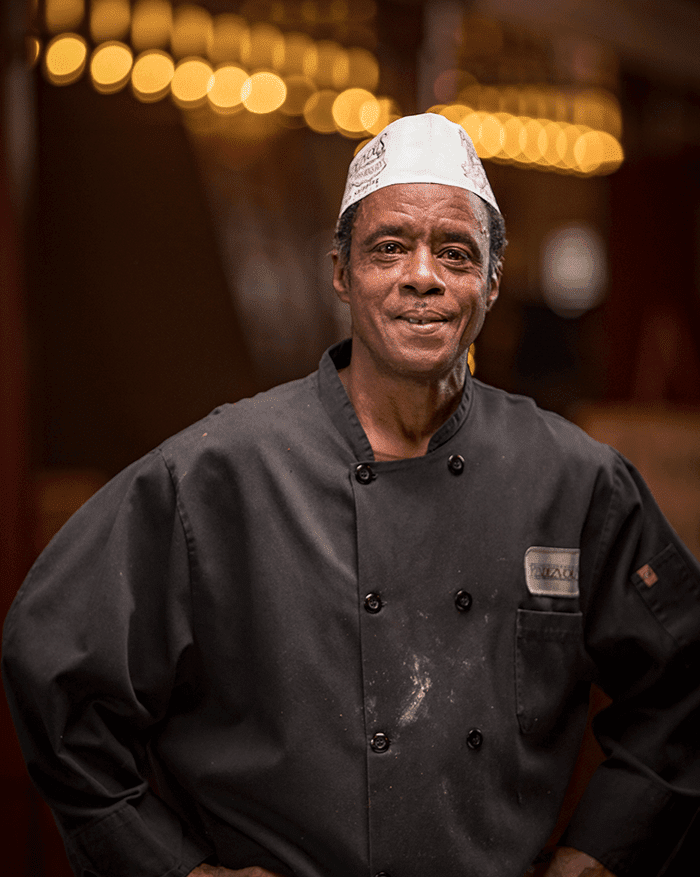 Henry
Henry has been cooking these ribs now since 1989. Mr. Charlie taught him how. Lives in Mississippi and fishes every day. Makes us question when he says he's sick and can't make it in.
Fred
Also known as "Hollyrock", but we don't know what that means. Been here since 1987. He can serve a party of 35-40 by himself – no problem.
Anna
Third generation. The other lawyer in the family. Resident vegetarian. Only person we catch fussin' at John.
Katherine
Third generation. Artist. Need a size in particular t-shirt? Digital artwork? She's your lady.
Cheron
If you need to book a party, ask for Cheron. She's been booking all of our events since 1998.
Tina
The youngest of Mr. Charlie's children. Keeps track of all of the books and records. She can also lay down the law with the rest of them.
The Rendezvous has become such a prominent part of Memphis that the City of Memphis aptly named the alley Charlie Vergos' Rendezvous Alley.