Spiced Popcorn
Grab your favorite bag of popcorn, or pop your own. Toss in a teaspoon of canola oil until fairly coated. Sprinkle in Rendezvous seasoning liberally, and toss again to coat. Eat as-is, or pop in a 300-degree oven for 10 minutes to toast a bit!
Oven-Baked Sweet Potato Fries
Preheat oven to 400 degrees. Slice sweet potatoes matchstick-style (skin-on or skin-off). Place in a bowl and toss in olive oil, followed by Rendezvous seasoning. Transfer to a parchment paper-lined baking sheet in a single layer. Bake until crispy, approximately 30 minutes, shaking the pan once halfway through. Sprinkle with some extra Rendezvous seasoning before serving with your favorite dipping sauce.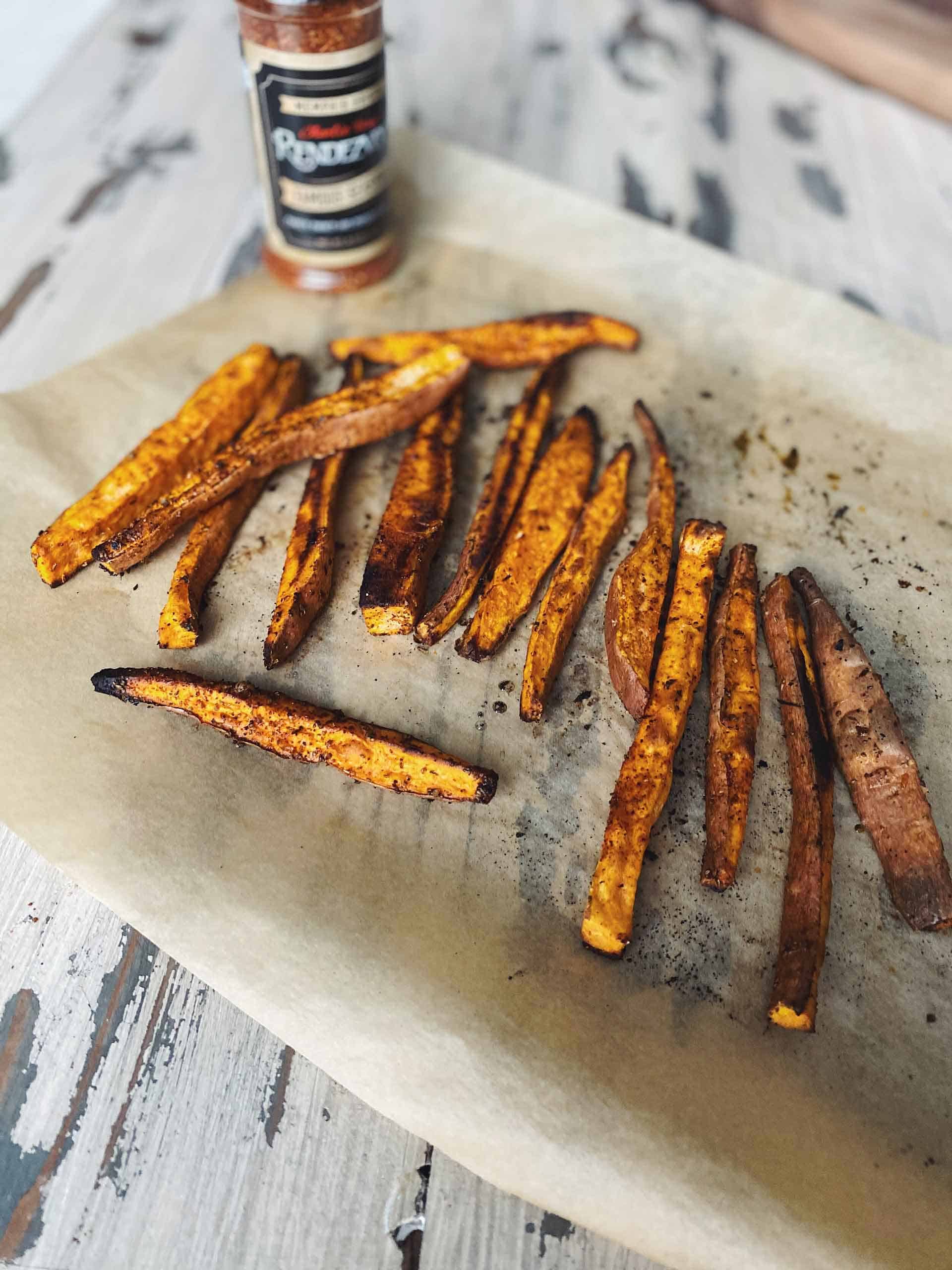 BBQ Buttermilk Wedge
Clean and halve heads of lettuce (bibb or romaine are my preferences). Heat a grill or dry skillet on medium high-heat. Brush each half of lettuce with olive oil. Place on grill, untouched, and grill for 1-2 minutes. Remove and plate. Meanwhile, mix your favorite buttermilk dressing with 1/4 teaspoon (per serving) of Rendezvous seasoning. Drizzle atop lettuce and serve.
Blackened Salmon
Preheat oven to 425 degrees. Place individually-portioned Atlantic salmon filets on a parchment paper-lined baking sheet. Completely cover each filet with Rendezvous seasoning. Bake 8-10 minutes, depending on your preference.