In 1948, Charlie Vergos cleaned out a basement below his diner, discovered a coal chute, and started a legend.
The coal chute gave him a vent for his considerable talent over a grill, and allowed him to expand from ham-and-cheese sandwiches to ribs. Today, several thousand people on an average Saturday night pour into our basement and sink their teeth into a slab of what makes Memphis, well, Memphis.
MILD SAUCE
This distinctively Memphis sauce is a tomato, mustard, vinegar-based sauce that is not too sweet. A perfect complement to any smoked or grilled meat or veggies. 
2 SLAB RIB DINNER
Our most popular item. Fully-cooked and shipped overnight with our Mild Sauce & Dry Rub Seasoning. Feeds a family of four, or an extra-hungry couple of adults.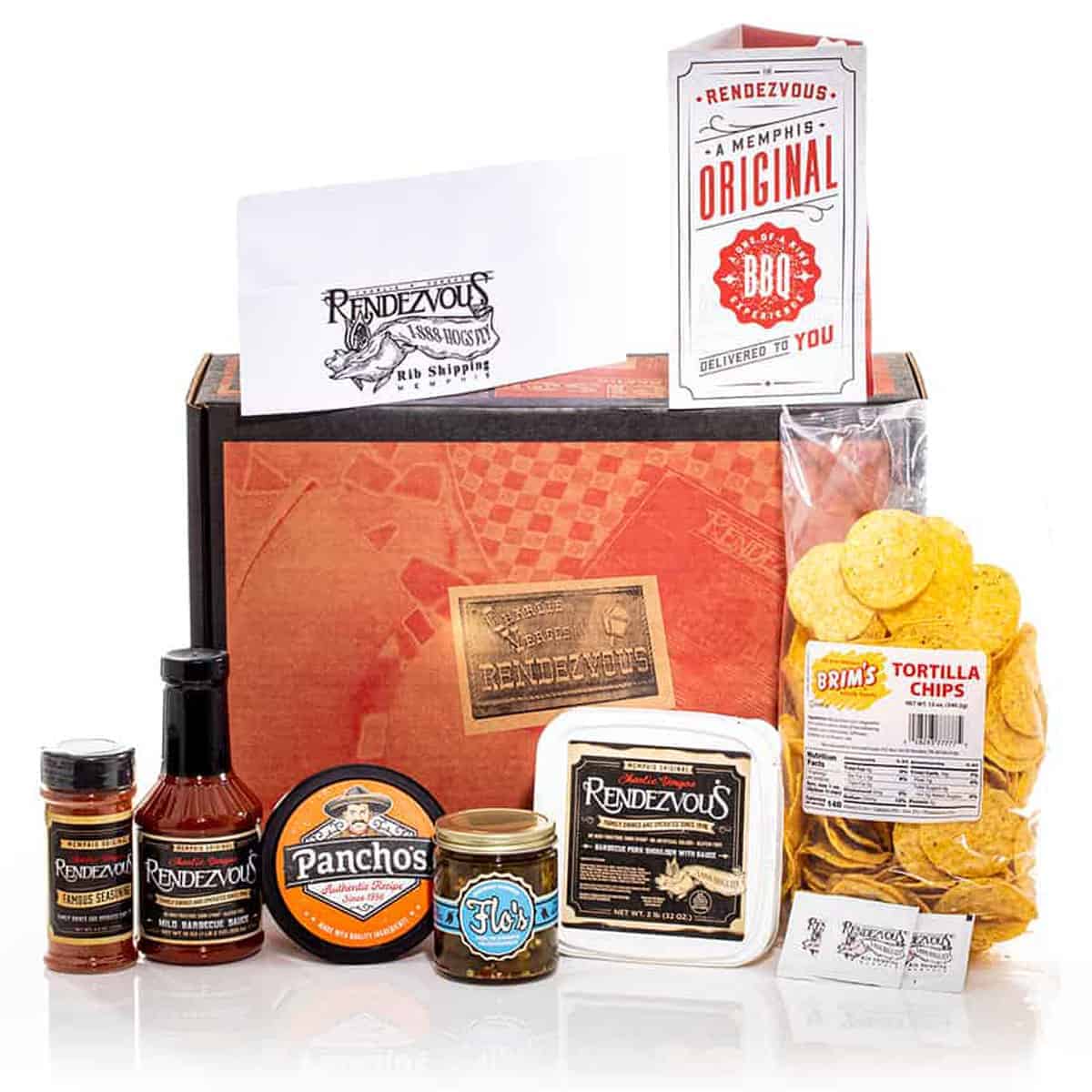 NACHO BOX
As seen on Food Network and the Travel Channel. We're now shipping this local favorite nationwide. Includes everything you need to make amazing BBQ nachos. 
SEASONING
Created in the 1950s by combining our family's Greek seasonings with cajun spices. Good on anything: ribs, chicken, veggies, deviled eggs, bloody marys – you name it.
first class bbq with first class service
Nothing beats the experience of dining at the Rendezvous.
Today Mr. Charlie's kids and a robust staff of managers, cooks and waiters, run the Rendezvous. We don't have a lot of turnover here. In fact, most of our waiters and cooks stick around not for months or years, but for decades.  Get to know some of the Rendezvous folks so you can introduce them to your great-grandkids.
There's only one rendezvous!
Stop in and see why people have made The Rendezvous a Memphis culinary destination for nearly three quarters of a century.
Restaurant Hours
Tuesday - Thursday: 11am - 9pm
Friday & Saturday: 11am - 10pm
Address
52 S. Second Street
Memphis, TN 38103